I felted a swatch of Paton's Merino and it's STINKY. I was going to do it in the sink, but it stunk too much. I ended up putting it in a plastic container with hot water and some soap and just shook it for a while. It worked like a charm, didn't make the house smell like wet wool, and I didn't have to worry about burning my hands with hot water splashing during agitation.
I got four skeins of Paton's Classic Merino in Denim on clearance at Michael's for three dollars a skein: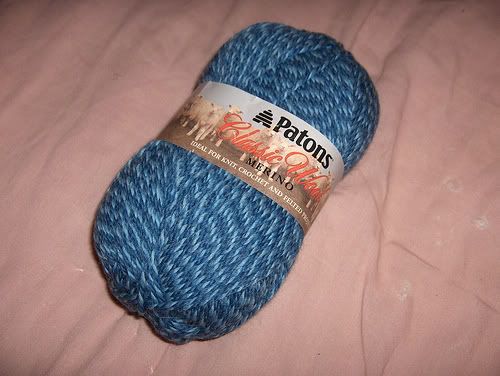 I'm still not quite sure what I'm going to do with it, but it will be felted. Some sort of purse. Messenger bag, maybe.